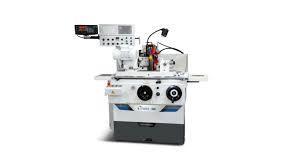 Our company has always had the desire to prioritise investment so that our machine fleet remains at the forefront of technology and is always ready to meet the requirements of our customers.
Following investment of more than EUR 4 million over the last 3 years, we are proud to present our latest arrival: a STUDER S20-2 universal cylindrical grinding machine.
This machine is designed for grinding medium-sized parts as part of production for one-off and batch parts for all sectors where high precision is required.
This new acquisition will strengthen our machine fleet for the grinding area and will increase productivity by speeding up the production cycle.